Home | Recent Projects | Previous Exhibitions | Works Available | Mark Sink's Portfolio | Links

Previous Exhibitions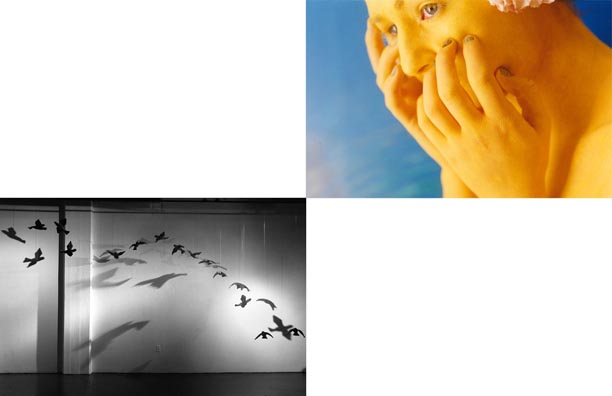 _____________________________________________________
Jason Appleton
Paintings
Drawings
Photographs
December 2006- April 2007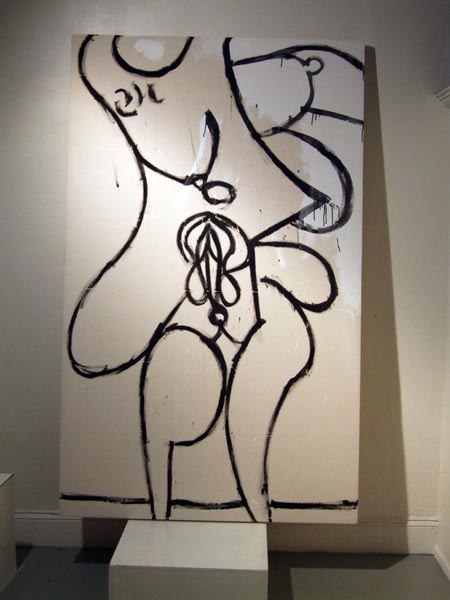 _________________________________________________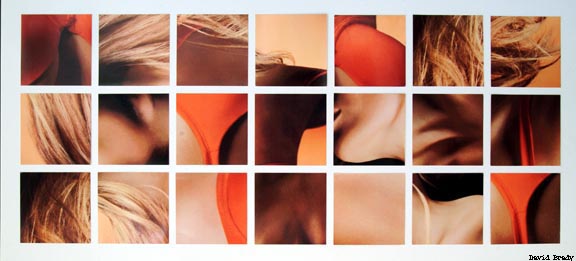 "and i don't want to liveon the moon" . . . . curated by harry c walters and mark sink
opening june 15th 2006
featuring: jeremiah teustch chad dawkins jason blanco justin beard terry campbell
david brady john walters frank smuckendecker kristen hatgi jason appleton
amy bennett agnes kunz harry c walters

On a rocket ship high in the air
Yes, I'd like to visit the moon
But I don't think I'd like to live there
Though I'd like to look down at the earth from above
I would miss all the places and people I love
So although I might like it for one afternoon
I don't want to live on the moon
I'd like to travel under the sea
I could meet all the fish everywhere
Yes, I'd travel under the sea
But I don't think I'd like to live there
I might stay for a day there if I had my wish
But there's not much to do when your friends are all fish
And an oyster and clam aren't real family
So I don't want to live in the sea
I'd like to visit the jungle, hear the lions roar
Go back in time and meet a dinosaur
There's so many strange places I'd like to be
But none of them permanently
So if I should visit the moon
Well, I'll dance on a moonbeam and then
I will make a wish on a star
And I'll wish I was home once again
Though I'd like to look down at the earth from above
I would miss all the places and people I love
So although I may go I'll be coming home soon
'Cause I don't want to live on the moon
No, I don't want to live on the moo
------------------------------------------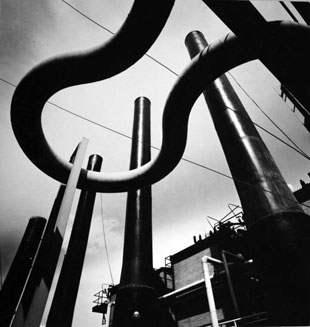 Early Colorado Contemporary Photography

December 9th, 2005 - May 19th 2006
Opening Friday, December 9th 6-10pm
Round table discussion and rememberances
Sunday, December 11th
This was a group of extraordinary experimenters pushing the medium. Using then little known methods as solarization, reverse printing, photograms and dye transfer, producing conceptual abstract expressionism studies of form and light. Much of the work in this exhibition reflects its time, the expressionist period in art in NY, but this is a formative use with the medium of photography as art. The work is amazingly fresh standing in today's image saturated world. Features artists are:
Winter Prather | Jim Milmoe | Walter Chappell
Arnold Gassan | Nile Root | Syl Labrot
________________________________________________________________________________________________________
Colorado Photography
Pushing the Medium
September 9th - December 4th 2005
Opening Friday, September 16th 6-10pm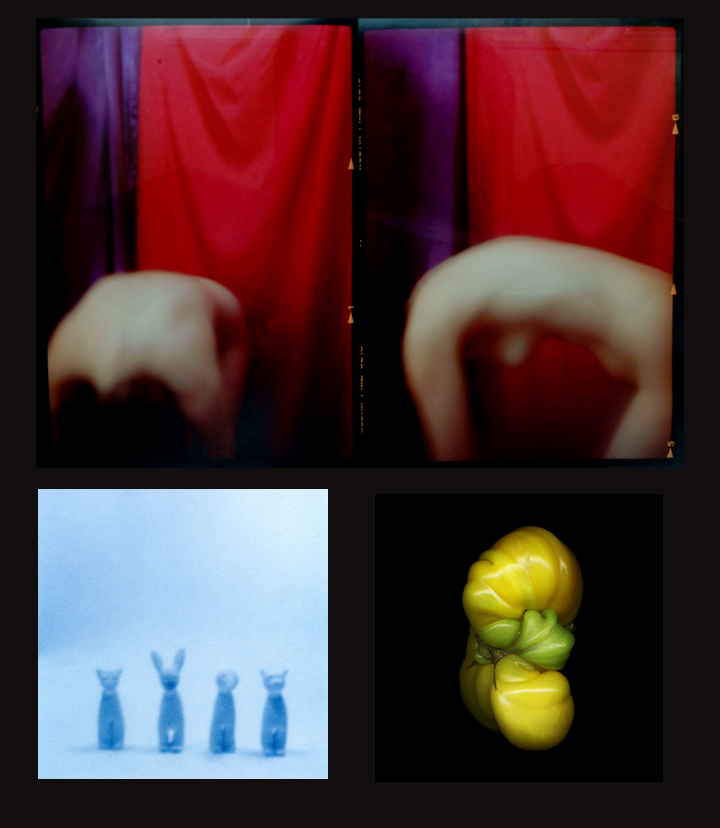 Agi Kunz David Sharpe David Zimmer Joe Clower John Hallin Kevin O'Connell Phil Bender Laura Merage Joel Haertling Clare Charles Cornell Teri O'Neill Mindy Sink Katie Taft Rayna Tedford Eric Havelock-Bailie Michael Ensminger Tia Faulk Cheryl Bailey Susan Vaho Leah Gose
Kristen Hatgi Richard Peterson Shaun Gothwaite Conor King Dale Chisman Shannon Streeter
The Photograph as contemporary art.
We are now in a very interesting age with photography, at this turn of the century. I am presenting a sampling showing how the boundaries and artists use of photography are wider then ever before. This is an exploration of where the medium is at now as contemporary art. I selected artists that take risks, and show craft, a selection of work that speaks to you beyond a traditional pretty picture. It is work with a unique feel, a personal voice, and not work trying to obtain some ones else's accomplishments. I hope to generate a dialog with the viewers and artists to have a discussion "on photography", where are we now? For those interested, a Salon gathering will be announced in October.
Critical Mass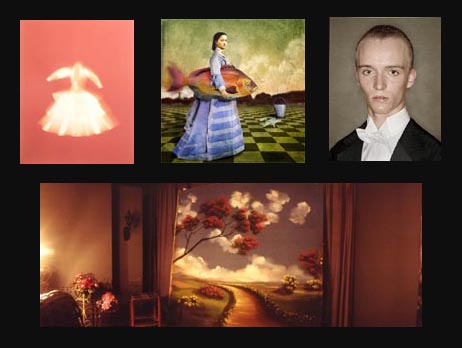 July 18th - September 4th 2005
Opening First Friday, August 5th 6-10pm
A traveling group show from Portland Oregon.
Craig J. Barber, Steven Benson, f & d cartier, David Maisel
Jonathan Moller, A. Leo Nash, Morten Nilsson, Lori Nix
Abby Robinson and Maggie Taylor.
Raw Form
May 13 - July 8, 2005
Opening May 13, 6-8pm
Laura Merage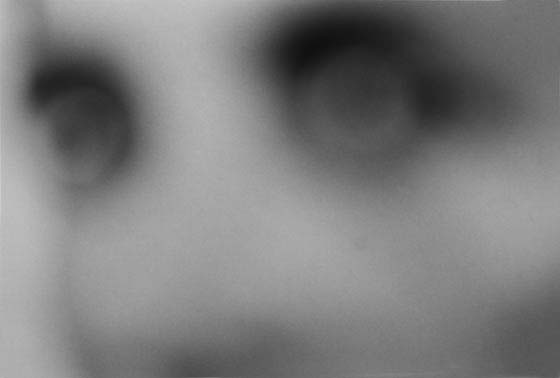 ________________________________
East Room
Pamela Creevey


___________________________________________________________________


Human Landscapes

February - April 2005

Brian Doan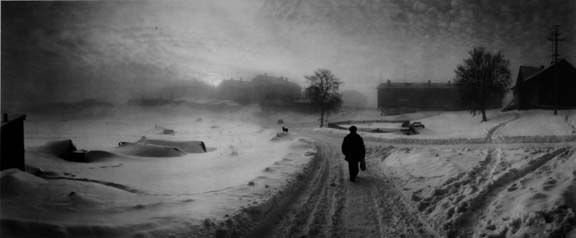 Pentti Sammallahti 
also
Fredrik Marsh
Nathan Cranston
Dan Asher
___________________________________
Hot Trip
December 2004 - January 2005
Pam Creevey James L. Breese BB Chase Leah Gose Kristen Hatgi Susi Junker Syrie Kovitz Susan Lipper Anne Arden McDonald Tamaki Obuchi Lori Nix Jock Sturges Mindy Sink Katie Taft Inna Valin
_______________________________________
MOP
Denvers First Month of Photography
SPE and "Month of Photography" Events for October

or, download the Official "MOP" mailer (.pdf)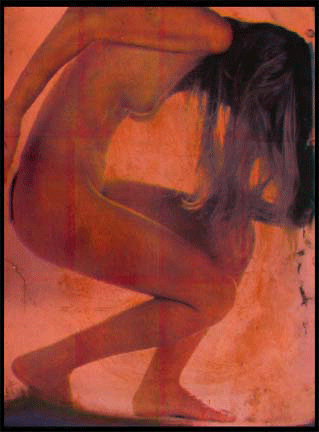 Kevin Thayer
phototroph



Phototroph from Colorado Springs:
Life forms that use light as energy .
Opening Oct 16th  6-10p, runs through December 5, 2004.
Elaine Bean, Carol Dass, Bill Starr, Kevin Thayer, Atomic Elroy, Andrea Modica.
A selection of work from Phototroph Gallery in Colorado Springs.
Phototroph is a contemporary fine art photography gallery. Forward thinking and cutting edge it is one of the finest galleries in the region.

<![if !supportEmptyParas]>   <![endif]>
JASON APPLETON
Paintings Vessels and Drawings on Photographs

August 6th – September 26th 2004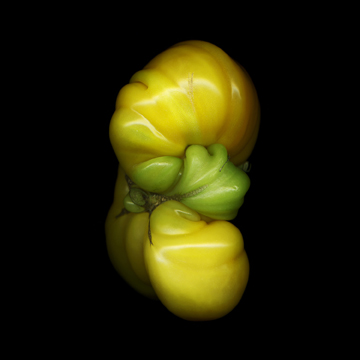 Summer Show
Opening June 4th  6-10pm, runs through July31st
 "Summer Show" a selection of large color photography.
Rayna Manger Tedford
Mindy Sink
Vanessa Gochnour
Tom Beresford
Dan Asher  
Lori Nix
Kristen Hatgi
Ron Landucci
-------------------------------------------------------------------------------------
WORLDWIDE PINHOLE PHOTOGRAPHY DAY 2004
SUNDAY APRIL 25th 
9AM-5PM    
Make cameras, photograph the neighborhood at the Gallery Sink , refreshments presentations, online activity and image uploading.
_______________________________________________________________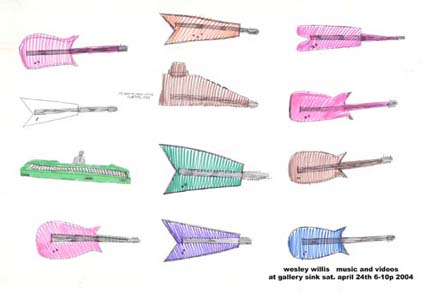 SATURADAY April 24th
  Wesley Willis
"Come butt my head!" Music, video projections and drawings.
Please join us for a night of remembrance of the late Wesley Willis.
All proceeds will go to a memorial being set up for Wesley.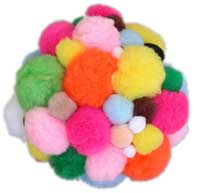 Amy Bennett
Jeremiah Coleman Teutsch
April 30th, 2003- May 16th, 2004

---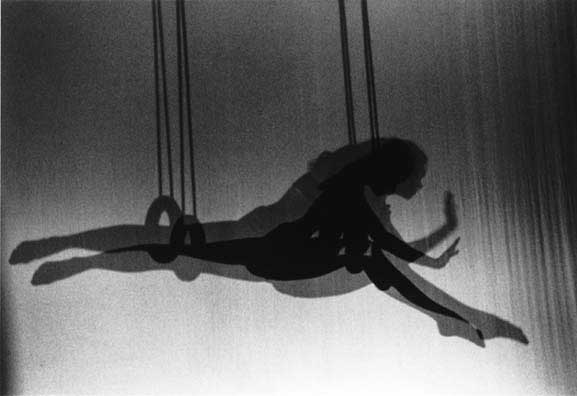 Kimberly Gremillion
"Circus"

February 13th, 2004 – April 24th
Opening Night*: February, 13th 6 - 10 pm
* The artist will be present for the reception and
will be signing copies of her new book, "Circus"

Slide lecture: 6:00 - 6:30 pm
Please RSVP if attending lecture to: 303-455-0185


---
From September 2002 to August 2003, Kimberly Gremillion's photographic series, "Circus," and new book toured to museums throughout the country with the American Federation of Arts, New York. Gerald Peters Gallery in Santa Fe, New Mexico exhibited the Circus. Gremillion's Circus images and book tour began April 2003 at Stephen Cohen Gallery in Los Angeles and will continue on to museums and galleries throughout the country.

Gremillion is also represented in sixteen museum collections including The Art Institute of Chicago, The Bibliotheque Nationale, Paris, The Cleveland Museum of Art, The Philadelphia Museum of Art, The Museum of Fine Arts, Houston, and The High Museum of Art, Atlanta.

"Kimberly Gremillion reveals a heretofore unseen circus. The strange world she creates is one where positive and negative space seem reversed, where a horse is its mane, a woman her muscles, a tiger its stripes."
- Aperture Magazine

"Kimberly Gremillion appreciates the spectral and the spectacle. Light and shadow, etched on paper, dance in a special dimension."
- W. M. Hunt


---
Gallery Sink
www.gallerysink.com


Gallery Sink represents and exhibits local and international cutting-edge Fine Art Photography and occasional Fine Art. Gallery Sink hosts photography workshops with the Denver Darkroom and Working with Artists.

Gallery Sink is also a photography studio to serve clients with artwork documentation services, portraits, as well as product and fashion photography.

Framing services available.
---



Staged Fantasy
Visual Science Fiction, Intuition
and Dreams Frozen in Time and Space.

December 5th – February 1st, 2004
Opening Night: Friday, December 5th, 2003, 6pm -10pm


Photographs by:


| | |
| --- | --- |
| Lori Nix | Miro Svolik |
| Anne Arden McDonald | Francesca Woodman |
| Alan Rabold | Syrie Kovitz |
| Julia Margaret Cameron | Pavel Pecha |
| Annie W. Brigman | Wes Kennedy |
| Ruth Thorne-Thompson | Bill Thomas |
---
"When I lie, I am closer to the truth than documentary photography."

"We look to photography to provide us with not just the evidence of what we know, but what we are missing, what we have dreamed of but have forgotten, what we thought we saw out of the corner of our eyes"


Ron Landucci

---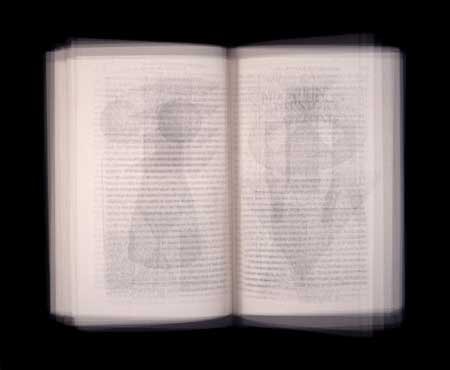 Doug Keyes
Collective Memory

Also:
Susan Lipper
Clint Imboden
Susan Evans
Cherie Hiser
Duane Michals
Roland Bernier
Liliana Gelman


---

October 3rd – November 29th, 2003
Opening Friday, October 3rd, 2003, 6-10p





Words are saved in the brain by photography and photography is a basic term and teaching tool of reading. Flash cards are used in the elementary beginnings of visualizing and vocabulary. Exact recall of words such as names and spelling is pre-visualizing is used. People with extraordinary memory capacity are coined "photographic memory". Text as photograph raises questions about the human thought process, categorization of data, visual language processing, and cultural conditioning. With this topic I have assembled a group of artists that use words through the photographic process in their work.

Doug Keyes, Collective Memory, from Seattle WA, photographs multiple exposures of pages from famous books. These books subjects cover a broad spectrum of inquiry in invention and expression. The result is these dye-coupler prints become a new condensed document of exploration, chance and new ideas.
---
Previous Exhibition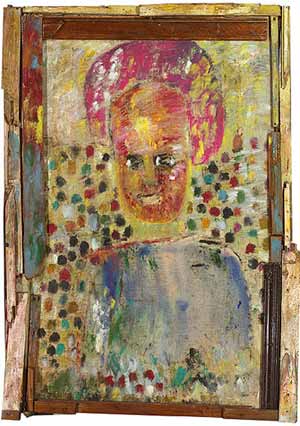 Purvis Young
Urban Expressionist

PAINTINGS, ASSEMBLAGES AND WORKS ON PAPER


---

August 1st - September 21st, 2003
Opening: Friday August 1st, 2003, 6 - 10pm





Gallery Sink

Gallery Sink is pleased to announce the new addition of Atelier Fine Art Services (FAS). The gallery now offers picture framing, shipping, delivery and installation by Bill Stockman.

---
Previous Exhibition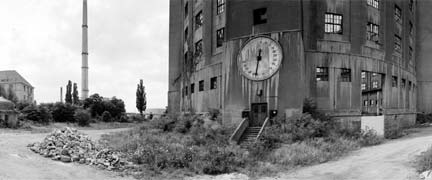 Gasometer
, Dresden-Reick 2002


Dresden Reliquary
Past Into Present
PHOTOGRAPHS BY FREDRIK MARSH
Opening reception Friday, May 30th 6-10pm

---
Dresden Reliquary: a series of recently completed works from his Artist-in-Residency in Dresden, Germany during the summer of 2002. Also on display will be selections from his forthcoming self-published limited edition folio Dresden Reliquary: Past Into Present, a suite of twenty-five prints with critical essays by American and German art historians.The exhibition and folio will be on display from MAY 30th – JULY 25th, 2003.

A unique mixture of post-reunification construction, architecture remaining from more than forty years of Communist control, and the ongoing rebuilding from the World War ll firebombing is presented in Marsh's large-scale photographic ink jet images. The remains of decaying former Soviet military complexes, abandoned factories and "forgotten" industrial complexes is contrasted with the classic architecture of the renowned Zwinger, surrounding gardens and monuments encountered during his three months photographing in Dresden provide a walk through the historic relics of a complex urban landscape.

---
Previous Exhibition

Here and There
A Selection of New Work by Local
and International Gallery Sink Artists

---
February - April, 2003

Gallery Sink is currently being renovated and expanded
for the new addition of Atelier Fine Art Services (FAS).
The gallery now offers picture framing, shipping,
delivery and installation.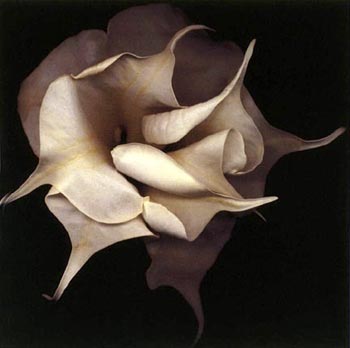 Jo Leggett

Gallery Sink is pleased to present a selection of new work by local and international Gallery Sink artists. click here to view works online by the artists below:

Dan Asher
Larry Fink
Jock Sturges
Imogen Cunningham
Kerik Kouklis
Beth Yarnelle Edwards
Chuck Forsman
Steven Meyers
Nathan Cranston
Brigitte Carnochan
Doris Mitsch
Richard Drury
BB Chase
Ron Landucci
Jo Leggett
Bernice Halpern Cutler
Frazier King
Tamaki Obuchi
CeCe Wheeler<
Teri O'Neill
Charles Walters
Kevin O'Connell
Fredrik Marsh
RJ Muna
Pamela Creevey
Vincent Serbin
Bill Stockman
Marla Sweeney
Also rare works on view by:
Alice Neil
Andy Warhol
Andre De Dienes
Bert Stern
Gerard Malanga
Jean Michel Basquiat
Hugh O'Donnell
Wes Kennedy
Karl Blossfeldt
---
Gallery Sink presents: Auction of Stars
At 8:00pm on Saturday, December 14th, 2002, Gallery Sink will be pleased to present Auction of Stars, including live and silent auctions of rare artworks by internationally renowned artists such as Andy Warhol, Alice Neel, Imogen Cunningham, Chris Makos, Jean Michel Basquiat, Hugh O'Donnell, Red Grooms, Jock Sturges, Wes Kennedy, and many more.

<-------Click Here for more information, including a list and images of works to be auctioned. Seating is limited, on a reservation-only basis!
---
Previous Exhibition: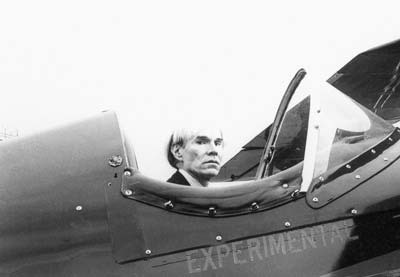 HUMOR


A Show of Humorous Photographic Works.

September 27th - November 29th 2002
Opening Reception: Friday, September 27th, 6-10pm

---
Previous Exhibition: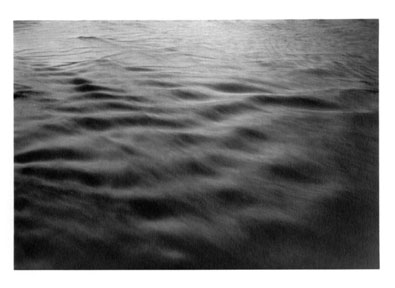 Kevin O'Connell

Platinum: A Rare Passion
July 19th - September 8th, 2002
Opening Reception Friday July 19th, 6-10pm
---
Previous Show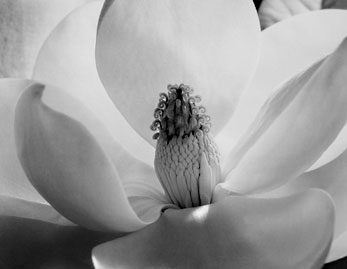 Imogen Cunningham
Masterworks of Floral Photography
May 10th - July 7th, 2002
Opening Reception Friday May 17th
Doris Mitsch NYC
Amanda Means NYC
Adriene Veninger Toronto Canada
Cece Wheeler Norfolk VA
Thomas Brummett Philadelphia PA
Elijah Cobb Cody WYO
Bernice Halpern Cutler NYC
Carol Henry Malibu CA
Alice Major Freehold NJ
Brigitte Carnochan CA
Kathleen Dresler Denver CO
Teri O'Neill Denver CO
Linda Piedra Santa Fe NM
Richard Drury Norwich England
James Soe Nyun San Diego CA
Robert Mapplethorpe NYC
Karl Blossfeldt Germany
Marie Cosindas Boston MA
Dominic Rouse Norwich England
Tamaki Obuchi Kitakyushu, Fukuoka Japan
Kelly Hockman Denver CO
Susan Evans Daytona FL
Frazier King Houston TX
Jo Leggett San Francisco CA
Steven Meyers Seattle OR
Eric Paddock Denver CO
Tom Baril NYC
Walter Chapell El Rito NM
Bryan Boettiger Denver CO
Imogen Cunningham Portland OR
---
Previous Show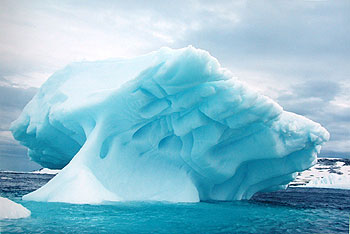 Dan Asher
Icebergs, Photographs and Drawings
February 14th - May 5th, 2002
Opening Reception Friday March 1st 6-10pm


Gallery Sink is pleased to present the recent work of Dan Asher's Icebergs and Drawings. The photographs are printed by Reed Photo-Imaging. Blown up to a large scale 40x60" and are hung as if floating around you in the gallery. Asher has captured the awesome beauty of the huge chunks of ice with their glowing blue interiors. Included are Dan's very small, light drawings details of the icebergs textures in the adjoining room.

Dan, a long time New Yorker traveled to the South Pole multiple times in the late nineties to make images of icebergs. "The Icebergs come at you in several levels. One they are very simple yet very powerful images, overwhelming in size and the color field of all blue in the ice and water, they are very meditative and endless in design and texture" . They also raise conciseness to environmental concerns. These dazzling photos are not made simply as an art-world version of what you might see in the pages of National Geographic. Asher's project has a provocative edge that sparks discussions of melting polar ice caps and global warming.

Dan has recently shown this work at the Paula Cooper Gallery in NY and most recently in Venice Italy. The artist will be present at the opening.

* Special Thanks to Reed Photo-Imaging.
---
Previous Show

Joel Daullenbach (left) and Larry Fink (right)
Social Landscape
October 19th 2001 - January 14th 2002
Opening Reception Friday October 19th 6-10pm
Beth Yarnelle Edwards CA
Jeanine Pohlhaus NY
Joel Daullenbach CO
Larry Fink PA
Marie Cosindas MA
Marla Sweeney NY
Matt Harnett NY
Romone Muxter CA
Susan Lipper NY
Susi Lee NY
Thomas Roma
---
Previous Show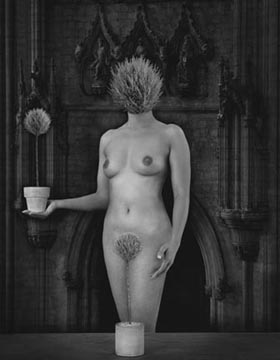 Dominic Rouse
Human Form
May 11th - June 3rd, 2001
Opening Reception Friday May 11th 6-10pm
Anne Arden McDonald/ Radek Grosman
BB Chase
Bert Stern
Dominic Rouse
Inna Valin
Irving Claw
Jock Sturges
Lee Anne Schmidt
Pamela Creevey
Paul Schroder
RJ Muna
RJ Muna
Ron Landucci
Ruth Bernhard
Ruth Throne-Thomsen
Susan Evans
Susanne Junker
Tamaki Obuchi
Tamara Gallegos
Tia Faulk
Vincent Serbin
Zabo Chabiland
---
Previous Show

Susan Lipper
Emotional Distance
March 2nd - April 22nd, 2001
Opening Reception Friday March 2nd 6-10pm
In this small collection, a group of kindred spirits who share a growing realization of the changing aesthetic of photography in this new millennium. Their landscape work is at the opposite end of the spectrum from that of Ansel Adams. Rather, it is in the school of Robert Adams. All of this work shares a concern for the land: what it's about, what it's becoming, what has been lost. What is revealed is the uneasy relationship which exists between the land and its inhabitants. Robert Adams, whose work is in this show, has had a profound effect on a generation of young photographers, a few represented here. Adams tells his stories with a refined and subtle intellectualism. He speaks in a poetic, quiet, yet powerful voice. Like the others, his is a search for revelation in the landscape.
Robert Adams
Walter Chappell
Nathan Cranston
Chuck Forsman
Erik Gould
Hal Gould
Emmet Gowin
William Henry Jackson
Susan Lipper
Fredrik Marsh
Blake Milteer
Kevin O¹Connell
Eric Paddock
Winter Prather
Paul Raphaelson
Otto Roach
Charles Walters
Dennis Witmer
Ron Wohlauer
_______________________________________________________________________________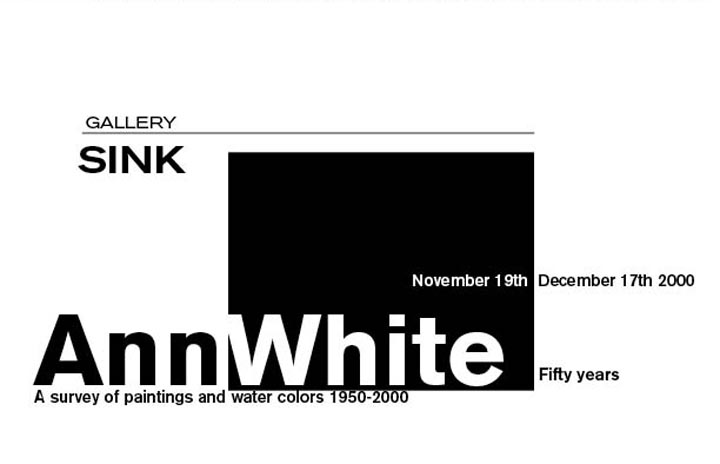 Gallery Sink is pleased to announce an exhibition of paintings and watercolors
by Ann White. The work represents a sampling of fifty years of a quiet yet prolific Colorado painter. The show includes paintings that explore the Southwest landscape and classic still life. Featured is a body of work that includes early abstract canvases from the1950s to paintings that were finished this year. This review of her work provides a glimpse of how she has developed and refined her own clear style and palette that shows hints of Fauvism and expressionist energy. Work from the 1970s and 80s becomes more traditional in both still life and landscape but still employs her trademark strong shapes and characteristic color, never totally leaving her earliest abstract period.
This exhibition was conceived for family, friends and the public, to view a significant sample of the remarkable body of work painted by my mother, Ann White, an artist who has been a major influence in my life as a professional artist. She has spent a lifetime acquainting people with the importance of art. Painting steadily from her early years in Santa Fe through fifty years in Denver, I felt it was high time to exhibit, document and celebrate a representative sampling of her prolific career. Mark Sink
---

September 8th, 2000
Off the Highway
A fine art photography exhibition curated from an internet salon.
Sept 29th – Oct 29th, 2000
Opening reception Friday September 29th 6pm-10pm
Artists will be present.
GALLERY SINK

www.gallerysink.com
http://thesight.com
Gallery Hours Thurs-Sun 1-5pm

Michael Scott Berman NY,
Darin Boville MD,
Richard Bram UK,
Bernice Halpern Cutler NY,
Kristin Dale NY,
Patrick J Donahue CA,
Nic Havelome CO,
Kerik Kouklis CA,
Suzie Lee NY,
Alice Major NJ,
Monica Martin AL,
Anne Arden McDonald NY,
Steven Meyers WA,
Tom Miller IL,
Tamaki Obuchi JP,
Steve Procko, FL,
Justin Quinnell UK,
Paul Raphaelson NY,
Francis Schanberger OH,
Joe Starkey VA,
Jock Sturges WA,
Tim Timmermans CA,
Lucille Tortora NY,
AnnMarie Tornabene NY,
Inna Valin MN,
Gerry Walden UK,
Cece Wheeler VA,
Shar Wolff VA,
Lois Youmans NY

Off the Highway
A fine art photography exhibition curated from an internet salon.
http://thesight.com
A Photographers Salon
What began in 1994 as a group of photographic artists on America Online (AOL) wanting to discuss the philosophy, aesthetics, and personal anecdotes relating to fine art photography, has emerged into an international museum complete with galleries, critical essays, and a forum for discussion. Photographers had a place on the internet to discuss technical skills, and equipment. They needed a place place to discuss content, share ideas, vent frustration, and celebrate triumphs. Hence, the AOL Fine Art Photography Board was born.
The first show on-line was called the "Bob Show." Everybody posted their images on AOL's image board titling their piece "Bob." That way members knew which pieces to download amongst the hundreds of images in AOL's library. When Mark Sink saw the images, and what a talented pool of people were contributing to this forum, he sent out a call for entries and curated the first "Off The Highway" show of the actual work, held in Denver, Co.
Soon AOL opened their service to the European market, and the board was getting postings from overseas. Participants would send each other electronic images to critique and share. From this, came the idea of an actual print swap. The print swap was advertised on AOL, and interested parties sent their name and address to the coordinator of the swap. When the deadline closed, the coordinator sent the list to each member, who in-turn mailed an image to each person on the list. There have been several thematic print swaps since then. Still, everyone could not see all the images unless they were sent to that particular party. Steve Procko, along with Mark Sink, came up with the idea to bring the little board on AOL, to the web.
Sink again called for entries, and curated the first "thesight" show, which was designed by Procko. Now in its fifth year, "thesight" is an online exhibition featuring the work of fine art photographers from around the world. Though many artists still communicate with each other through the AOL forum, "thesight" also features its own online forum called the FAB (The Fine Art Board) that offers critiques on images that participants may post within the forum.
The group has participated in many group shows throughout the United States continuing the use of the name "Off the Highway". Since then, "thesight" has added a chat board where participants meet at a given time for a group critique of specified works. This is known as "esalon".
The community while global, has remained close. Shar Wolff, for instance, has called upon the people she met to present their work, give workshops, and critique student work at the community college where she teaches in Va. Sink has brought in Tamaki Obuchi, from a small island in Japan, to have her exhibit work after seeing it on "thesight".
In 1997, this web site and it's artists were featured in The Wall Street Journal.
Last year, the group was featured in USA Today.
_____________________________________________________________________________________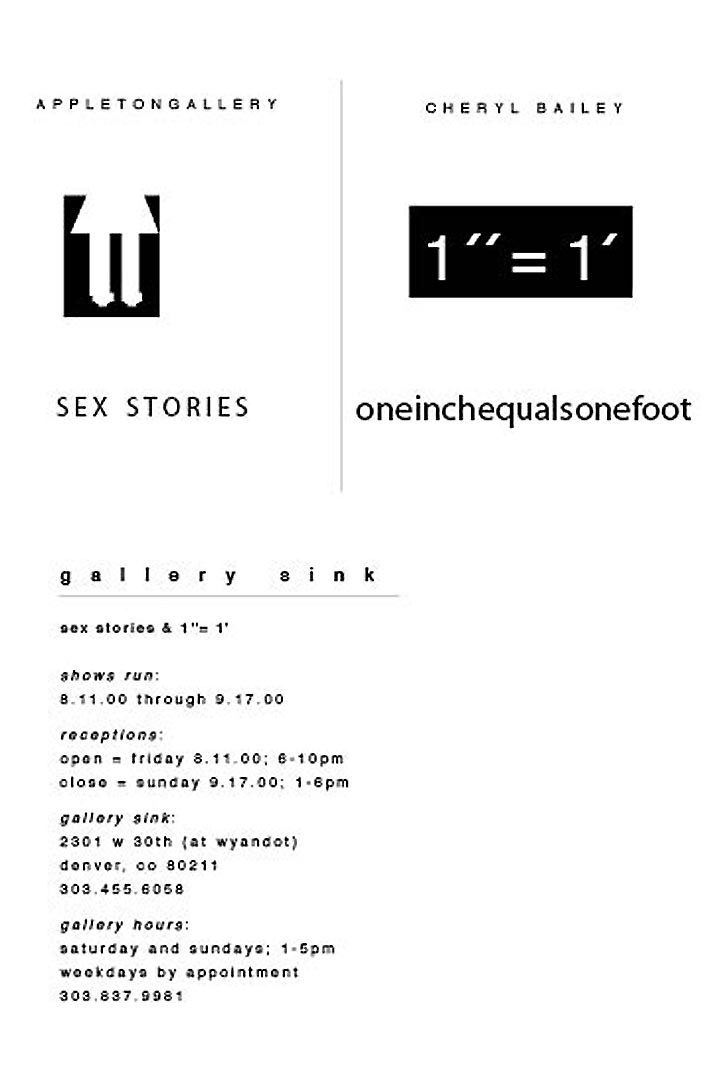 TWO NEW SHOWS AT GALLERY SINK
Sex Stories by Jason Appleton and one inch equals one foot by Cheryl Bailey are on display at Gallery Sink from August 11 through September 17, 2000.
Opening reception Friday, August 11 from 6-10 pm, closing reception is Sunday, September 17 from 1-6 pm.
In Jason Appletons paintings, dramatic love stories are told in a comic strip format. Surrealism , abstraction and an illustrative technique are used to describe stories of tragedy, fantasy and humor.
Jason Appleton has been painting and drawing prolifically since adolescence. His work has appeared in numerous solo and group shows since moving to Denver in 1994.
Cheryl Bailey draws from the surreal world of dreams for a new sculptural
project titled "one inch equals one foot." Using found materials and objects, plaster casts, and photographs, she builds a "dream house" in miniature scale.
This is the first of several scheduled shows opening through the fall at Gallery Sink.
September: Off The Highway exhibition, an international salon with over 30 artist/photographers from all over the world participating. Few of them have ever met face-to-face though many have become close friends and exhibited together in the "Off The Highway" since 1994 and exhibited on the web at www.thesight.com
October: Ann White A survey of paintings and drawings and watercolors, 1950-2000.
____________________________________________________________________________________________________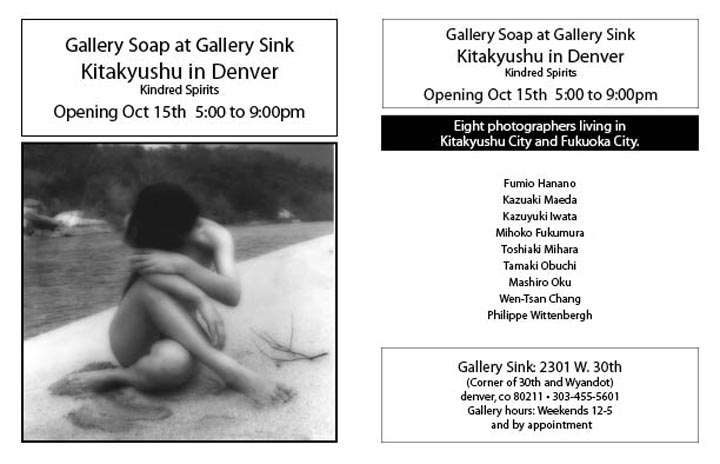 GALLERY SOAP AT GALLERY SINK
Kitakyushu in Denver
Kinderd Spirits
Opening Oct 15th 1999 5:00 to 9:00pm
The participants: Eight photographers living in Kitakyushu City
and Fukuoka City. Fukuoka is a big neighboring city of Kitakyushu.
Fumio Hanano, Kazuaki Maeda,
Kazuyuki Iwata, Mihoko Fukumura,
Toshiaki Mihara, Tamaki Obuchi,
Mashiro Oku, Wen-Tsan Chang,
Philippe Wittenbergh
"I love curating shows on the web and culling work for galleries shows. I have found many many friends with stunning talent on the web. Tamaki Obuchi is one of my favorites and most cherished. We found each other because of mutual admiration for each others work and became fast friends. I invited her to be in the Unique Florals show at MoCA/D. She came out and we met in person that is when we decided to have a excahnge show of our Photographic Salons".
Photography exhibits culled from and created on the internet has been a ten year passion with Mark. He achieved successful results collaborating with web sites such as (TheSight.com) and by assembling traveling exhibitions from the net such as "Off The Highway". A recent project is the "Festival of Light" (www.festivaloflight.net) coordinated with the Houston Fotofest is a collaboration of 21 photography museums and festivals in 15 countries into one web site.
Mark is currently the interim director at the Museum of Contemporary Art/Denver and running his new gallery on the weekends until his term at MCA/D is completed in January 2000.
Japan
FOR IMMEADIT RELEASE 10/9/99
From: Mark Sink 303-455-5601
The Denver Salon at Gallery Soap and Gallery Soap at Gallery Sink
Exchange show, Kitakyushu and Denver
Date: From October 11 to November 3. 1999
Gallery SOAP
1-8-23 Kazimachi, Kokura-Kita, Kitakyushu
TEL (093) 551-5522
Gallery hour (tue-thu)12:00 p.m.-12:00 a.m.
(fri)(sat)12:00 p.m.2:00 a.m.
(sun)12:00 p.m.6:00 p.m.
(mon) closed
The virtual opening of the exchange show, Denver & Kitakyushu
See the show live. or any time later while the show is up.
October 11, 7:00 p.m. (3:00 am Denver time live or any time after)
The Denver Salon
Mark Sink, Inna Valin, David Zimmer, Paul Schroeder, John Hallin, Eric Havelock-Bailie, Susan Evans, Kevin O'Connell, Shaun Gothwaite Christopher, James Bryan Boettiger, Jeff Hersch, Micheal Ensminger, Allen Birnbach, Naomichi Ishibashi, Reed Weimer, Wes Kennedy, James L. Breese
THE EXCHANGE SHOW IN KITAKYUSHU & DENVER
Kitakyushu City is the south side of Japan, Kyushu island.
Once it was one of the most prosperous industrial cities in Japan. Most of big factories were moved from the city. A neighborhood coal mines were abandoned long ago. However it has a population of about 1,000,000 even now. It's a squalid city, there are lots of people, cars, tasteless sign boards, factories, and race tracks. There are also public museums or galleries in the city, but we can seldom to have a chance to see an interesting fine art photography exhibition.
While I was staying in Denver this January I met Denver Salon's members and saw their works. They were really touching and incited me so much. So I would love to show Denver Salon's fine art works at a gallery in Kitakyushu.
I'm hoping to show the works to not only my photographer friends but people who are interested in photography or fine art, especially young people.
The exchange show in Gallery SOAP is going to exhibit Denver Salons members' works and we Kitakyushu and Fukuoka photographer's works. And we are planning to have a virtual opening party on the web.
Tamaki Obuchi
(Telephone/Fax) +81-93-962-6992